Find out if Chicago is a good place for real estate investment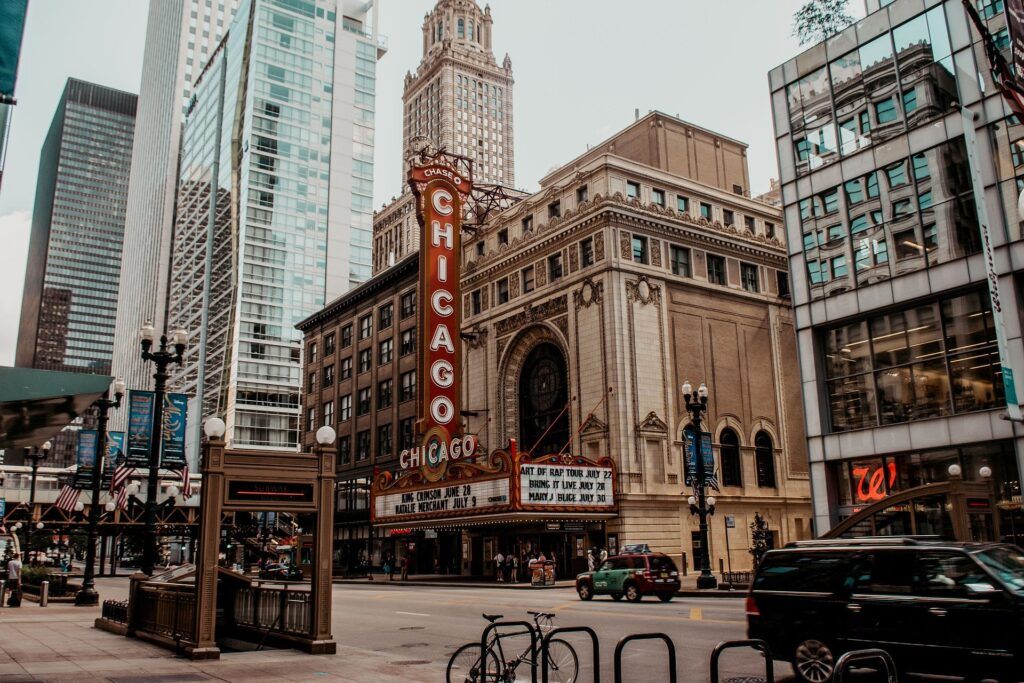 Chicago, the Windy City, a financial hub, and a thriving, modern city, could be the ideal place to invest today. As a city of almost 2.7 million, Chicago has much to offer, including diverse amenities, culture, and a strong economy. It's a port city serving the Great Lakes and the Mississippi River and has long been an important hub for industry. Today, it's also a community with beautiful suburbs, historic homes, and modern lofts and condos. In short, the Chicago real estate market is an exciting place to be.
A Look at the Current Real Estate Market in Chicago
Chicago is a fast-paced and growing city. Its real estate market has long been a strong component of the city's diversity and wealth-building. It's a typical big city with some affordable areas to buy into and some more affluent areas with limited inventory.
Over the last few years, the area has seen significant improvement in home values and a recovering real estate market after the deep drop it experienced over the past decade. Today, there are signs of recovery in most areas. If you want to know if Chicago is a good place to invest in real estate, you need to know what's happening now and what's to come.
The Chicago market is hot. That's a good thing because it's likely you'll get a significantly higher price for your home or condo than just a few years ago. That makes it challenging for buyers. There's demand in the market today, causing a wide range of limitations on inventory. Without as many homes on the market, the value of existing homes for sale is going up.
That's clearly happening across the industry, but it's particularly heavy in medium-priced homes. Here, are some of the bread-and-butter options for investors in Chicago, are seeing homes sell after bidding wars and others going under contract within a matter of days of listing. That's common throughout the city, including in areas like Humboldt Park and Garfield Park.
Median home values have increased in the area, year-over-year- by as much as 9 percent in some areas. It's common for popular neighborhoods to see bidding wars over homes that are priced well above what they went for just a few years ago.
Key market trends to consider
Overall, home values increased nearly 9% year over year in 2021.
The median listing price for a home in the area is $329,900, according to recent reports from November of 2021.
Over the last five years, home values have grown by over 34%.
The median per square foot list price for a home is $242.
The median selling price for a home is $325,000.
Average days on the market is 63.
Considering these factors, it's clear that these Chicago house market trends indicate that there's a seller's market thriving in the city. While that may be the case, it's also important to know there is plenty of reason still to invest here.
Do Chicago Real Estate Market Trend Reports Mean Buying to Invest Is Still Positive?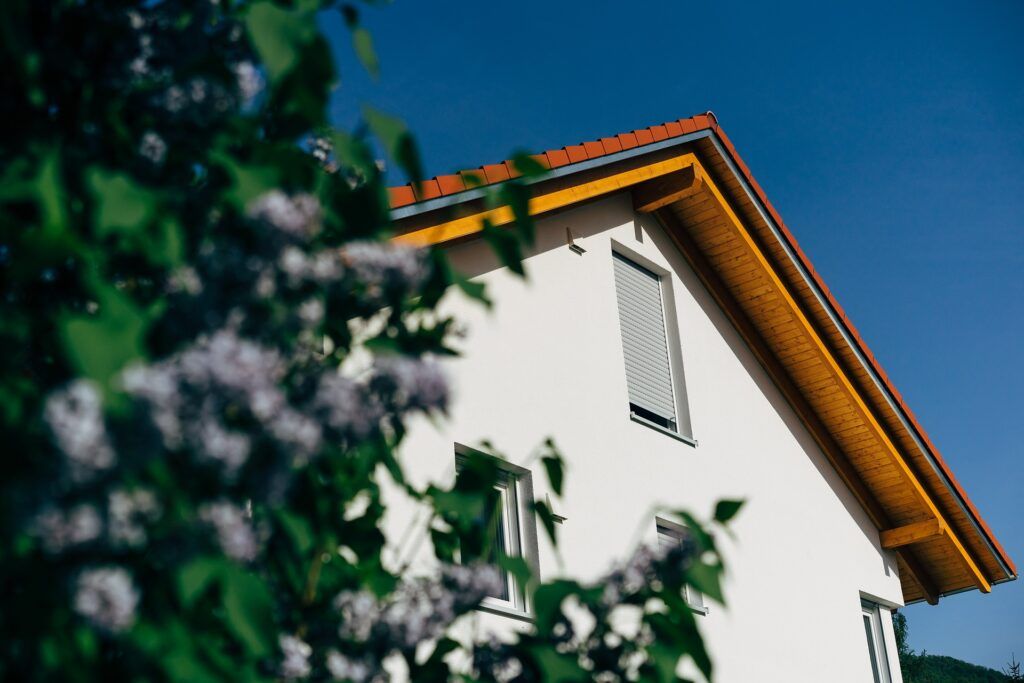 Is Chicago a good place to invest in real estate? The answer is yes, for several key reasons. The real estate market here continues to favor renting. With home values growing at such a rapid pace, it's hard for people to afford to purchase a home here – and limited inventory makes that even more difficult. As a result, many plan to continue renting. That's good news for investors looking for an opportunity to invest in an area with long-term positive projections.
Rent prices are steadily rising in Chicago, too. That steady increase is helping many investors, especially in some of the more desirable suburbs, to afford to purchase and expand their portfolios.
Rising home prices encourage people to rent where they live, including single family homes, condos, townhomes, and multi-family properties. The Chicago real estate market is a solid buy for investors who are looking for a sizable opportunity and have the pocketbook to support the initial investment.
Take a look at some of the statistics about the area's rental market as of January of 2022.
The median rent in Chicago for a three-bedroom unit is about $2,770 per month.
In the metro area, rental properties account for 53 percent of the total occupied housing in the area.
There are numerous communities where rental income is possible. Some of the areas with the most affordable rental incomes include New City, Riverdale, and Pullman. In these areas, rent is typically $1200 or less. The most affluent communities see rent as high as $6,000 per month. Some areas that may hit this mark include the Near West Side, Loop, and Near North Side.
 The Chicago renter's market offers a lot of flexibility for investors. Here are some key stats to consider:
Chicago one-bedroom rent averages just below 1,000 dollars a month
Some neighborhoods and areas in Chicago may charge 2,000 dollars a month
Rent prices continue to rise and have since 2008
53 percent of houses in Chicago are rentals, which is a high percentage
Some rentals can be listed and rented the next day
With over half of the homes in the city going to rentals, it's clear that investment properties will have interested buyers. However, it's also critical to remember that the area has a lot of competition too from other landlords. This has played a role in some areas where home prices have risen due to bidding wars from investment buyers. That also shows that there are opportunities present in this area. 
Chicago Real Estate Market Forecast – What's to Come?
General predictions for the real estate market in the area include the following:
Chicago has high demand in the market, so you have plenty of buyers to work with
The area has low mortgage rates with high employment rates
Home prices will continue to rise by about three to five percent a year
However, there are a number of factors that could play a role in these figures. For example, an easing of pandemic restrictions in some areas may speed up construction. This would build up the area's available housing.
Another key concern is inflation. Should inflation continue to occur, especially at high levels as some predict, it could create a number of problems for buyers and sellers. As inflation grows, so do interest rates. It becomes more difficult to secure low interest rate loans to buy homes as that happens. That could dampen the market demand, causing home prices to fall over the long term. Yet, it still means people may favor remaining in a rental instead of making a purchase.
So, should I invest in Chicago real estate in uncertain times like this?
The short answer is likely to be yes. Most experts believe that the Chicago real estate market trend from the last few years will continue into the coming months and years unless significant changes occur.
Still, it's important to focus on your own goals, risk tolerance, and portfolio needs. Some things to keep in mind as you make that decision include:
The listings at the start of the year lowered from 5,000 to 4,000 homes
Rent and home prices continue to climb
Chicago has low-interest rates and high employment rates
With lower listings than in previous years, it's clear that the Chicago real estate market is an in-demand area with a limited inventory. That could mean a few things to consider for today's investor. First, with limited property on the market, it is likely you'll spend more out the door to purchase a home now. It may still be possible to find property to flip or low priced homes in some areas. Yet, in most areas, you'll likely spend more to buy real estate.
That can be offset though, when you consider Chicago real estate prices over the long term. Year-over-year home prices are rising. If that trend holds true, the value of this investment property will be higher in the year to come, making it a smart purchase. If you wait, you could end up paying substantially more – 5 to 10 percent more – in some cases. If you buy now, you could see your home's equity grow, providing a solid source for borrowing (including for borrowing of your next investment property).
Like any investment, there's risk to making this decision, but the Chicago rental market offers a number of potential benefits that you may not see elsewhere.
Take a Look Back at the Area's Past Pricing
When determining if you should purchase to rent in Chicago, it's critical to have a good understanding of the area. There's plenty to take into consideration during this process. However, there are two pretty important factors to think about as you go through this process.
That includes the historic price changes in the area as well as just how affordable housing is in the metro region. It's easy enough to get a look at this information – you can use the Freddie Mac house price index report, FMHPI, to help you. This report is updated frequently.
Here's a look at one such figure. In October of 2016, the housing price index, which takes into account the area's affordability was 128.4 according to the FMHPI. In October of 2021, that number grew to 167.06. that's a 30.1 percent increase.
Home prices are on the rise here, which could be a factor in deciding to buy. Yet, the area has a lot going for it. One of those factors is having a mid-range of affordability. Another report, this time from Kiplinger's, can provide you with insight into how affordable an area is compared to other cities like it. Chicago rank's in the mid-range when it comes to home prices. That's a key reason
why so many people rent in the area – buying is simply out of range.
Think About Affordability in Interest Rates, Too
As you consider the real estate market in Chicago suburbs and the city itself, you'll want to consider how accessible and affordable interest rates in the area are. When interest rates are lower, more people can afford to buy a home because their monthly payment is lower. On the other hand, when interest rates rise, demand for rental property is likely to increase as well because costs are simply higher.
So, what's to come for Chicago's interest rates?
As of February 2022, you can expect the following mortgage rates in Chicago.
30-year fixed rates have a 3.892 percent interest rate
20-year fixed rates have a 3.633 percent interest rate
15-year fixed rates have a 2.986 percent interest rate
10-year fixed rates have a 2.3 percent interest rate
With this in mind, a 30-year fixed investment property rate would go for about 4.39 to 4.64 percent.
However, as an investment buyer, the rates you'll pay may be slightly different. You can expect investment property interest rates to have 0.5 to 0.75 higher rates than standard mortgage loans.
Will interest rates increase? With inflationary pressures present in the U.S. right now, it is likely that rates are going to rise year-over-year. That may mean two things – it is going to be more expensive for you to buy a property the longer you wait to do so if you plan to buy with a loan and it is going to be harder for others to buy, increasing the demand for rental property in the area.
Best Neighborhoods for Investing in Chicago
Learning where to invest in Chicago real estate can make a big difference in your overall investment. Look at the best neighborhoods in Chicago based on what they have to offer and what they can provide to you as an investor.
Rogers Park
One of the best neighborhoods overall is Rogers Park. It offers a great location for those who want to live in Chicago without being in the heart of the city.
Rogers Park offers plenty of diversity and culture. It also offers plenty of restaurants in the area, so people don't have to travel far to enjoy a desirable place for buyers and renters. This makes Rogers Park a desirable place for buyers and renters.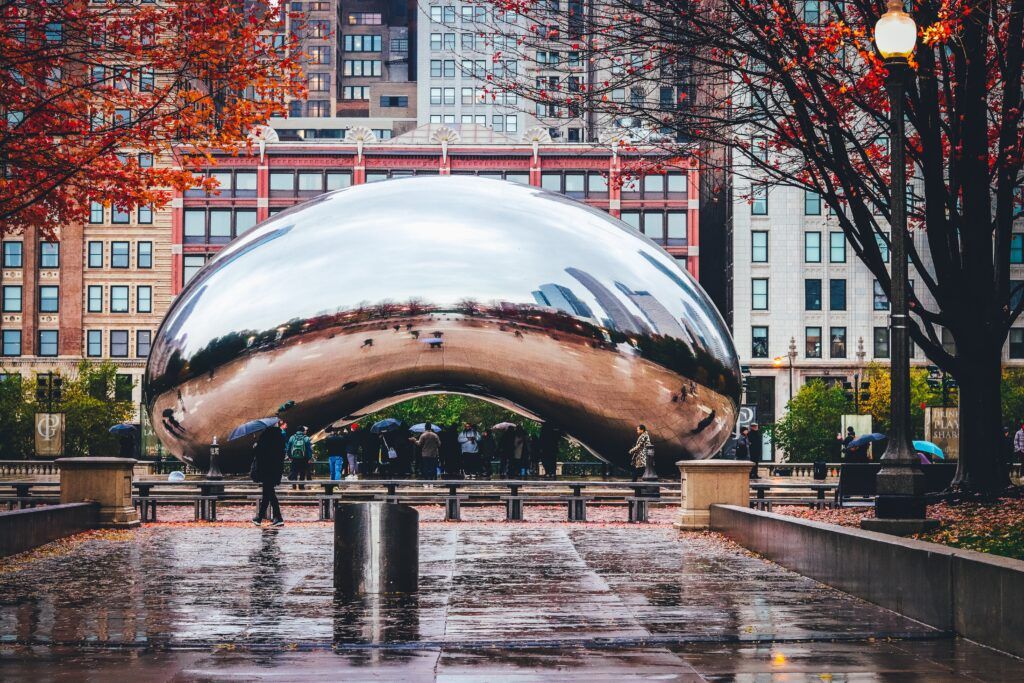 Humboldt Park
Humboldt Park also remains a great neighborhood for investors. This neighborhood has more lower to mid-range properties. Keep in mind that this is a hot area, which means buying quickly may be necessary and it's not uncommon to see a bidding war happen in some areas.
This community has a number of restaurants, outstanding walkable streets, and local shops. It has a tight, community feel, and that's clear to see in the numerous events that happen in the area throughout the year.
The area also boasts plenty of cultural art, including street art. This neighborhood includes plenty of walking and biking paths for those who like to exercise. These points make the area appealing to locals and tourists alike.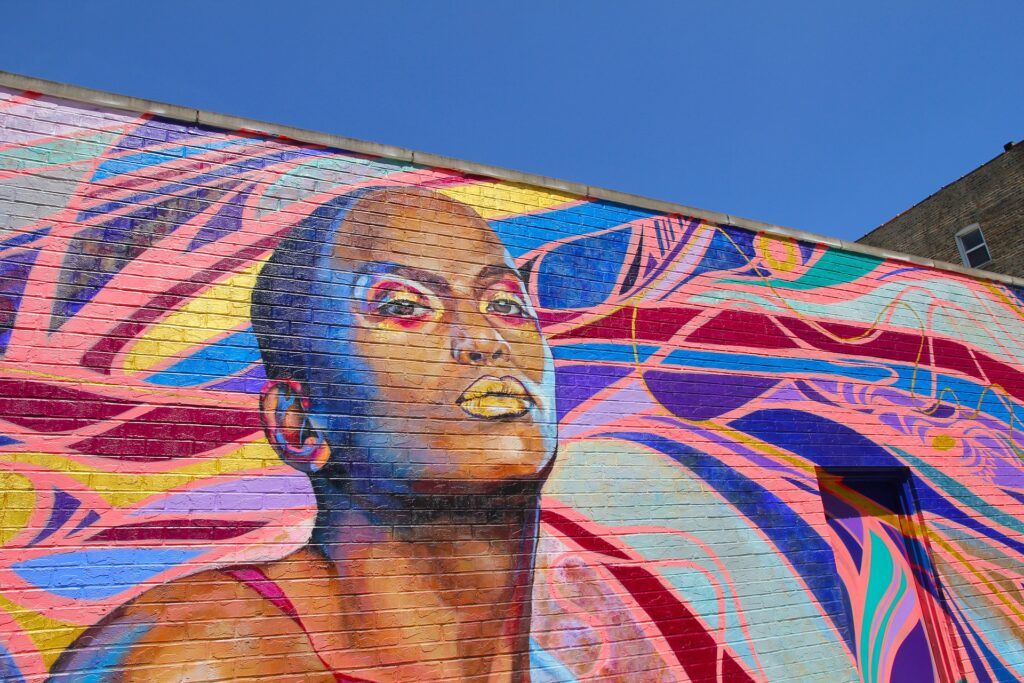 Logan Square
Some people want to live in older neighborhoods with some history behind them, so Logan Square stands out as a great option. There's ample access to greenspace here, and the area is noted for its tree-lined streets. With beautiful architecture and a welcoming atmosphere, this is a solid place for many to buy a home.
It provides plenty of unique restaurant foods people can't find anywhere else. There's a large common area for socializing and ample opportunity to explore the locally owned restaurants and shops in the heart of the city.
The area has a good balance of larger homes and smaller ones, so you have investment options. There are some historic properties here, but there are also some outstanding newer homes to consider purchasing.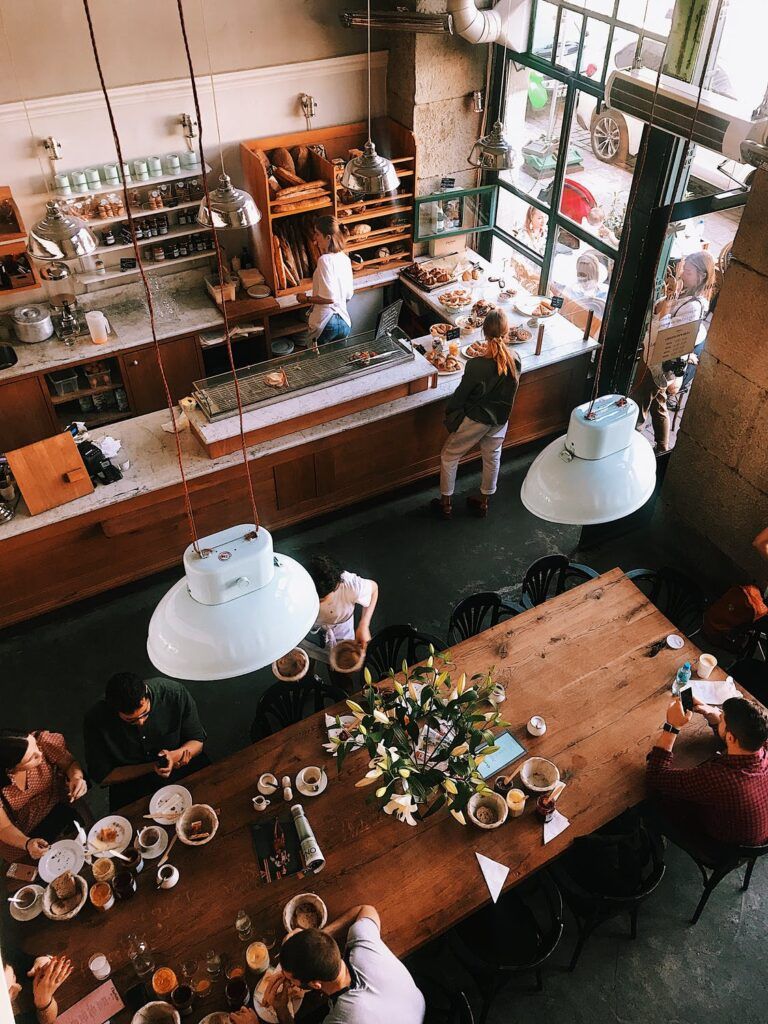 What Neighborhoods in Chicago are Growing?
Some neighborhoods show great signs of growth. They work well for investors who want to spend less money while getting properties that could increase in value over time.
Bronzeville
Bronzeville has a lot to offer. It's close to the Green Line, which provides excellent access to those who commute for work.  It stands out as an art-focused community, making it great for anyone interested in the liberal arts. They can visit notable locations like the Faie African Art Gallery, Pier 31, and even restaurants like Norman's Bistro. It's an up and coming area, and it may be a good place to find valuable investment opportunities.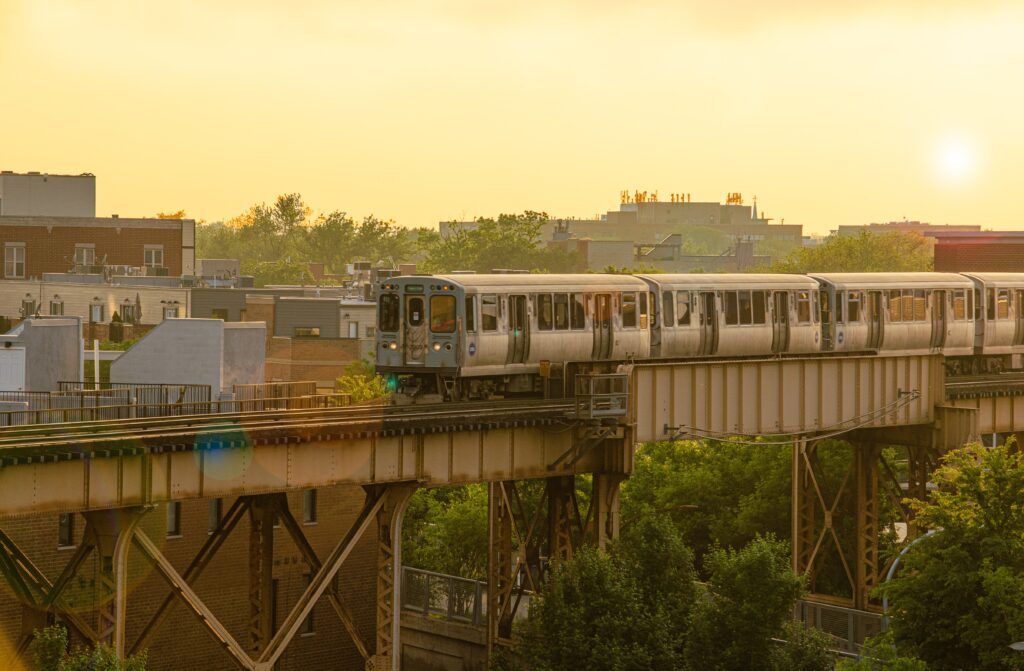 Avondale
Avondale stands out as an area with a number of condos, apartments, and townhomes. It's also home to several subdivisions of single-family homes. The area has a great reputation for its excellent school district. This makes the area an ideal choice for small families who want to focus on their children's education. It also has a thriving restaurant scene. This includes eateries, buffets, and plenty of hole-in-the-wall locations that can quickly become a popular place to stop. People can even enjoy historical buildings and the Prop THTR where they hold original stage plays about literature.
The area has a strong rental market, which is one of the reasons some investments may want to pay close attention to all it has to offer if they can wait for the area to catch up to the surrounding communities in value.
The Loop
For those who want to be in the heart of the city, The Loop may be the ideal choice. It's noted for the wide range of entertainment it offers, shopping locations, lots of food, museums, and much more.
This area appeals to a variety of people. This includes students, artists, professionals, or anyone looking to not spend as much time commuting. Since The Loop stands out as a more urban area, people can easily walk wherever they need to. The Loop also has a strong rental market, making it ideal for those who want to focus on townhome, condo, and apartment rental opportunities.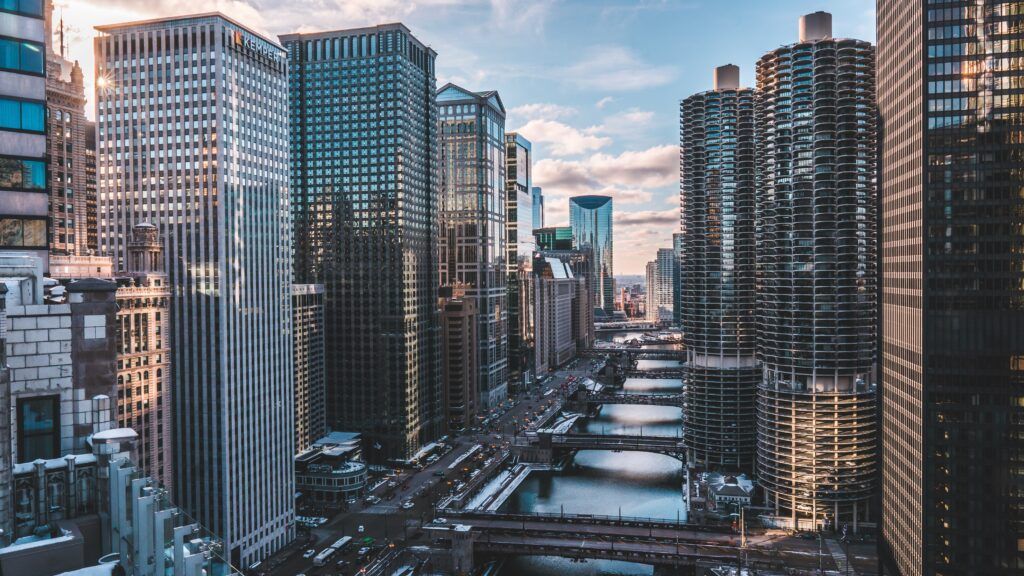 Is Chicago the Right Place to Invest for You?
When you look at the best Chicago suburbs to buy a home for rental income, you have to ask yourself one question. Should you be putting money into Chicago, or are there other areas in the region that may be beneficial?
There are a few reasons why Chicago is a desirable place to expand your portfolio. Here are some of them.
Cost of living
The area's cost of living remains affordable for the big city feel it offers. When considering other major urban areas and looking at the most affordable Chicago suburbs, there's a lot of promise here. People want to live where it's affordable to do so.
Careers and employment
People need to live where they can create a career for themselves and find opportunities that they like. Chicago is a solid place for this. It is home to numerous Fortune 500 companies and has a diverse economy. It's the ideal place for those who want to work in finance, high-tech, industrial applications, and many more. It also has a strong entrepreneurial background.
Lifestyle
Consider the area's lifestyle. There's no doubt that Chicago winters can be brutal, and that may factor into the decision for many people to buy a home here. However, the area has much more to offer than snowstorms. That includes excellent access to greenspace, hiking trails, biking trails, and lots of outdoor adventures. It is also a fantastic location for its strong nightlife. It has plenty of shopping and restaurants to offer as well. More so, many of these are spread out into the best neighborhoods creating a lot of diversity anywhere. 
Neighborhood diversity
Whether you are looking to invest in one of the largest neighborhoods or the most popular, like Clarendon Hills, Naperville, or Buffalo Grove, or you want to choose based on the available housing in any area, there's a lot of diversity here. It's easy enough to find a range of property types to buy and, even as home prices rise, there are still a lot of communities that offer affordability.
Chicago is a good investment for many reasons
For those seeking an opportunity to invest in exceptional value and a strong market, Chicago may be the place to go. It's true home prices are rising, and inventory is low, yet there is demand for rental housing here. There's also demand for quality properties, opening the door for new opportunities to buy in an area that's growing in value. There's little doubt the Chicago real estate market will let investors build diverse and profitable portfolios.